COVID-19 Temporary Opening Hours
WINE SHOP
Wednesday – Friday 11pm  – 5pm
Saturday 12.30pm  -5.30pm  
We also serving take-out coffees and toasties from the wine shop 
WINE BAR
Due to COVID-19 our Wine Bar is temporarily closed. 
Usual Opening Hours
Tues – Thurs: 10am – 11pm
Fri: 10am – 12:30am
Sat: 4pm – 12:30am
Sun & Mon CLOSED
Menu
Lunch
Tues – Fri: 12:30 – 3pm
Evening Menu
Tues-Thurs 6 – 10pm
Contact
L'Atitude 51 provides cave-à-manger style dining in the heart of Cork city. Part wine shop offering grab-and-go bottles and part wine bar / restaurant serving simple small plates and a wide selection of organic/biodynamic and natural wines by the glass and bottle.
We serve quality locally-roasted coffee and our menus feature lots of the great local produce that Cork is famous for. The atmosphere is relaxed, yet buzzy. You may find yourself popping in for an aperitif and staying for the evening!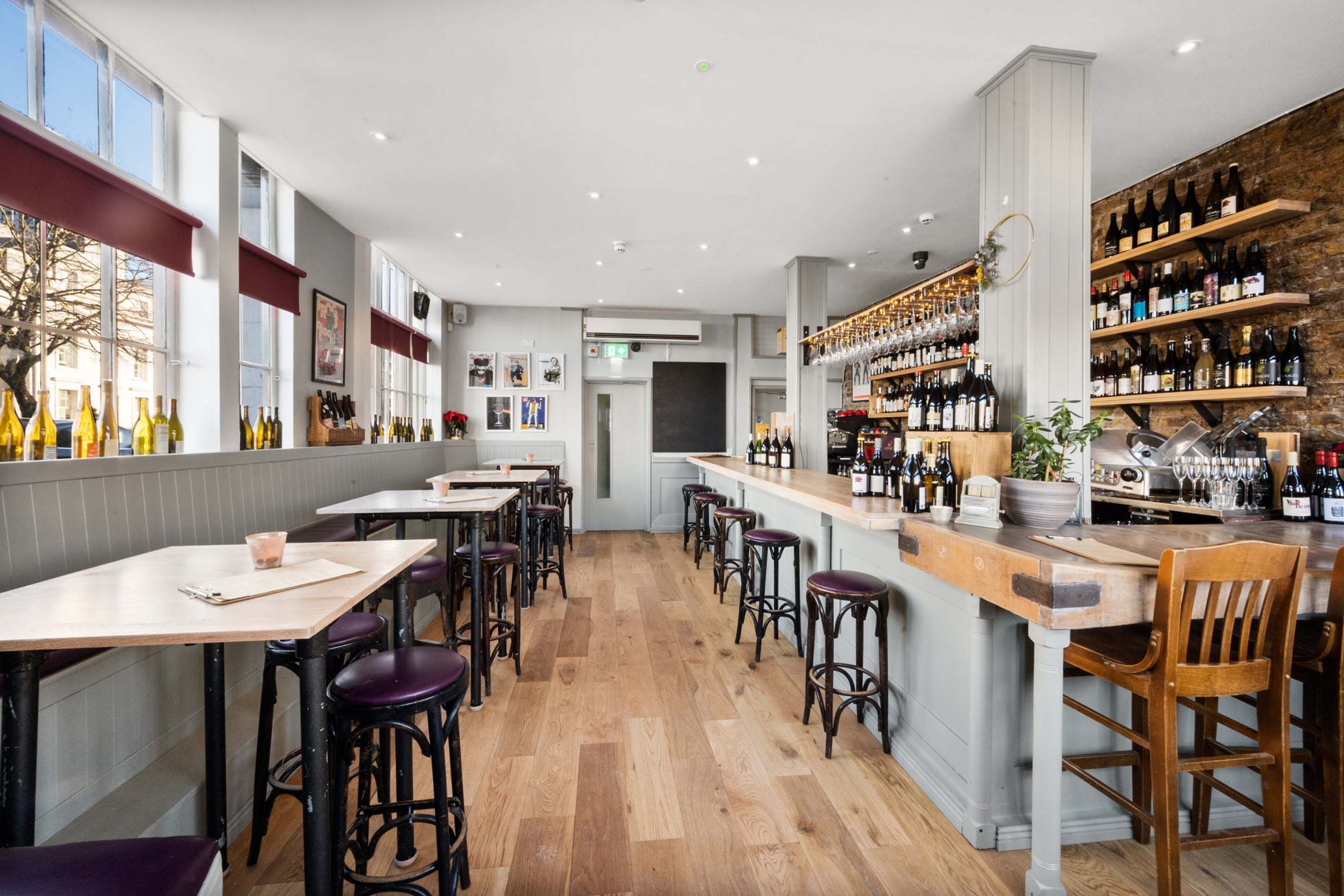 Eating
We are committed to sustainability in the food and wine we serve. We favour local, seasonal ingredients and have a keen eye for provenance. We love simple, tasty, honest food, so our evening menu is comprised of small plates inspired by traditional home-cooking found in French bistros and Italian trattorie, perfectly suited to a glass of wine. Our lunch menu offers delicious soup and sandwiches for a quick tasty lunch.
Fri 7th May - Taste SAN SEBASTIAN with us! (L'Atitude-at-Home Box orders by midday Thurs 6th May) We're off to San Sebastian and the Basque Country! We've been holding off on this one for a while, patiently waiting for warmer weather to help transport you to the sunny...
read more