A NATURAL WINE BAR IN THE CENTRE OF CORK CITY
June @ L'Atitude
We're really looking forward to getting back to serving you in person and excited to introduce you to our new Cave-à-Manger experience.
From Friday June 11th, if the weather Gods permit, you will be able to enjoy a glass of wine and some meat and cheese platters and our delicious toasties outdoors on The Quay! We will have limited seating on the river and will be open from 12.30-8pm Thursday to Saturday (for now) offering informal service. Walk-ins only, no reservations. This is Ireland, so naturally is weather dependent!
In the meantime, our wine shop will remain open (Wed-Fri from 11am and Sat from 12.30) to serve all your Wine-at Home needs and we will continue our weekly wine adventures with our L'Atitude-at-Home boxes.
We will return indoors in July (exact date to be confirmed). Please note, we are not taking bookings for indoor dining yet.
We look forward to seeing you for a glass and a catch-up soon!
About
L'Atitude 51 provides cave-à-manger style dining in the heart of Cork city. Part wine shop offering grab-and-go bottles and part wine bar / restaurant serving simple small plates and a wide selection of organic/biodynamic and natural wines by the glass and bottle.
We serve quality locally-roasted coffee and our menus feature lots of the great local produce that Cork is famous for. The atmosphere is relaxed, yet buzzy. You may find yourself popping in for an aperitif and staying for the evening!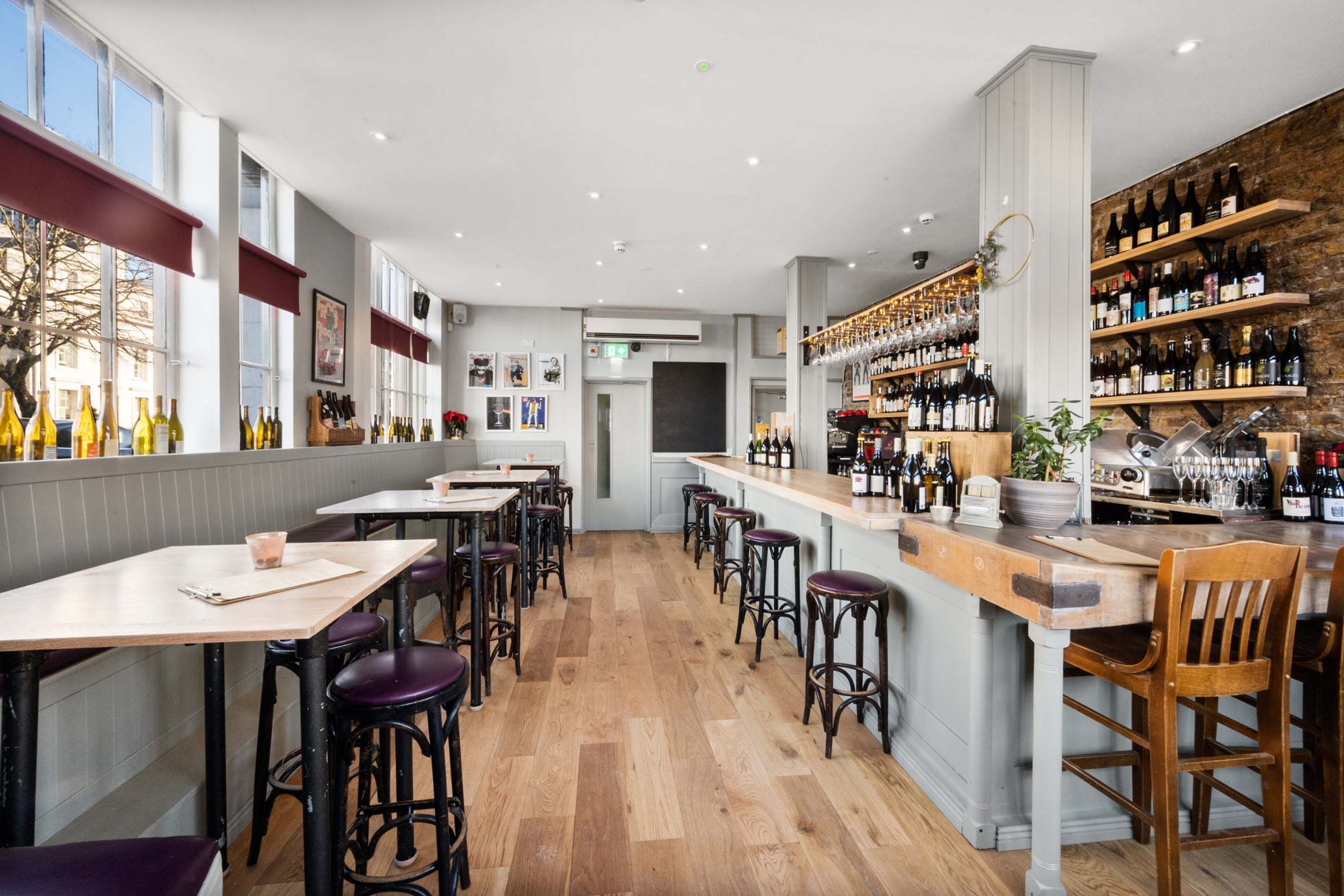 Eating
We are committed to sustainability in the food and wine we serve. We favour local, seasonal ingredients and have a keen eye for provenance. We love simple, tasty, honest food, so our evening menu is comprised of small plates inspired by traditional home-cooking found in French bistros and Italian trattorie, perfectly suited to a glass of wine. Our lunch menu offers delicious soup and sandwiches for a quick tasty lunch.
Drinking
But the real draw is the wine. We are proud to source from independent winemakers who favour traditional methods, farm organically or biodynamically and use minimal intervention in the cellar, producing wines that respect the environment and are true to their place of origin. All wines are available for take out from our wine shop or to enjoy in the wine bar. Wines can also be purchased from our online shop. As we are fully-licensed, we also serve a selection of craft beer, spirits and cocktails.
Wine Events
We run regular wine events both on- and offsite ranging from wine appreciation courses to fun and interactive tastings and "meet the winemaker" evenings. Stay in touch via our newsletter and social media to see upcoming events. If you have an event in mind in an alternate venue, we can travel to you.
We also offer wine consultancy services for restaurant wine lists, weddings and events.